Legal matters can be complex and intimidating, especially for individuals and small businesses with limited resources. However, the rise of online legal platforms like LegalZoom has made legal services more accessible and affordable. In this blog post, we delve deep into the world of LegalZoom, exploring its offerings, features, and how it can be a valuable resource for your legal needs.
I. What is LegalZoom?
A. Brief History and Overview of LegalZoom
LegalZoom is an online legal technology company that provides legal solutions for families and businesses. Founded in 2001 by Brian Liu, Brian Lee, and Robert Shapiro, LegalZoom has grown significantly over the years, expanding its services to cater to a broad range of legal needs. The platform was born out of the founders' vision to democratize law, making it more accessible and affordable to the masses. Over the years, LegalZoom has served more than four million customers, offering resources for estate planning, business formation, intellectual property protection, and more.
B. LegalZoom's Mission and Target Audience
LegalZoom's mission is to "make legal help accessible to all," a reflection of its commitment to simplifying the complex world of law. The platform seeks to bridge the gap between people and the legal services they need but might not be able to afford. LegalZoom targets a broad audience, including individuals seeking personal legal help like wills or divorces, entrepreneurs starting or managing a business, and established companies in need of routine legal services. LegalZoom's goal is to empower its users by providing them with the tools and resources they need to navigate their legal issues independently.
II. Services Offered by LegalZoom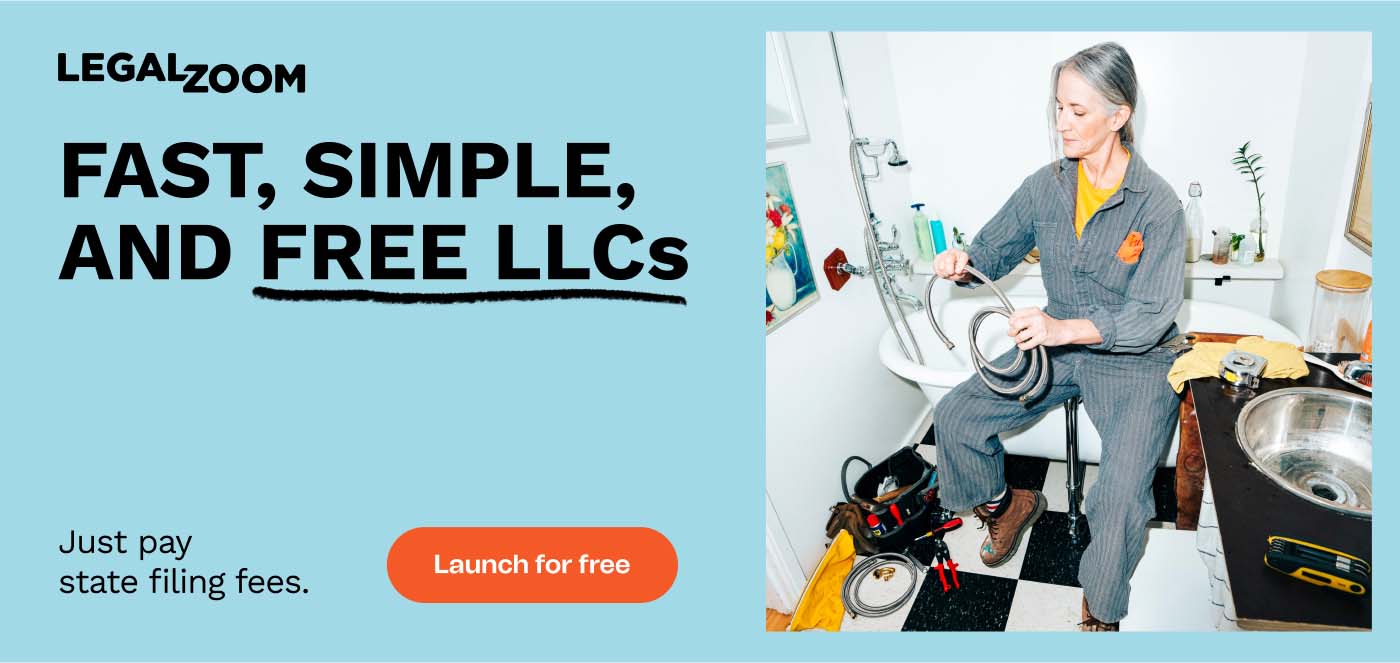 A. Business Formation Services
Starting a business involves many legal considerations, and LegalZoom's business formation services are designed to simplify this process. They offer assistance with forming various types of businesses, such as LLCs, corporations, and nonprofits. They can also guide you through obtaining necessary licenses and permits. With LegalZoom's business formation services, entrepreneurs can focus on their business ideas while LegalZoom takes care of the legal aspects.
B. Estate Planning Services
Estate planning can be a complex process, but LegalZoom aims to make it accessible to everyone. They offer services such as creating a last will and testament, living trusts, and power of attorney documents. They also offer services related to pet protection agreements and living wills. LegalZoom's easy-to-use platform simplifies the process of creating these important documents, providing peace of mind for individuals and families.
C. Intellectual Property Services
LegalZoom offers comprehensive intellectual property services. Whether you need to register a trademark, file a patent, or copyright a creative work, LegalZoom can guide you through the process. Their services also include assistance with licensing and international trademark filing, protecting your intellectual property both at home and abroad.
D. Legal Forms and Documents
LegalZoom provides access to a wide array of legal forms and documents. Whether you need a lease agreement, a non-disclosure agreement, or a bill of sale, you can find the necessary forms on LegalZoom's platform. These forms are easy to use and can be customized to suit your specific needs.
III. How LegalZoom Works
A. Step-by-step Process of Using LegalZoom
Using LegalZoom is a straightforward process, designed to be accessible even to those with no legal background. The first step is to select the type of service you need. You will then be guided through a series of questions designed to gather the necessary information. Once you've provided all the required details, LegalZoom's legal professionals will review your answers for consistency and completeness. They will then prepare your documents and send them to you, along with detailed instructions on any next steps, such as how to file the documents with the relevant authorities.
B. Understanding LegalZoom's Fee Structure
LegalZoom's pricing varies depending on the specific service you require. For some services, such as creating a will or forming a business, you will pay a one-time flat fee. For other services, like trademark registration or divorce paperwork, the fees can vary based on the complexity of the case. LegalZoom also offers an ongoing legal plan, which provides access to a network of attorneys for a monthly or annual fee. This can be a cost-effective solution for individuals or businesses that anticipate needing legal services on a regular basis.
IV. The Pros and Cons of Using LegalZoom
A. Advantages of Using LegalZoom
LegalZoom offers several key advantages that make it a popular choice for many individuals and businesses. One of the biggest advantages is the convenience it offers. LegalZoom allows you to handle many legal tasks from the comfort of your home, without the need to physically visit a law office. The platform is also designed to be user-friendly, making it accessible even to those with no legal knowledge. Moreover, LegalZoom can be significantly cheaper than hiring a traditional law firm, particularly for straightforward legal matters. The flat-fee pricing for many services allows you to know upfront exactly how much you will pay, without any hidden costs.
B. Potential Drawbacks and Considerations
While LegalZoom offers many benefits, there are some potential drawbacks to consider as well. For complex legal issues, the advice of a dedicated attorney who specializes in your particular area of concern may be more beneficial. Additionally, while LegalZoom does have attorneys available for consultations, they may not have the same depth of relationship with you as a traditional attorney who works with you one-on-one. Finally, while the flat-fee pricing can be advantageous for simple matters, for more complex cases that require ongoing support, the costs can add up.
V. Comparing LegalZoom to Traditional Legal Services and Other Online Platforms
A. LegalZoom vs. Hiring a Lawyer
Using LegalZoom can be a more convenient and cost-effective option compared to hiring a lawyer, especially for simpler legal matters. The platform provides a wealth of legal services that can be accessed from anywhere, at any time. However, for more complex legal issues, hiring a dedicated lawyer might be a better choice. A lawyer can provide personalized advice based on their in-depth understanding of your situation, which an online platform might not be able to fully replicate.
B. LegalZoom vs. Other Online Legal Platforms
There are several other online legal platforms available today, each with its own strengths and weaknesses. Compared to these platforms, LegalZoom stands out for its wide range of services, user-friendly interface, and strong reputation. However, other platforms may have their own advantages, such as lower prices or specialized services. It's important to do your research and choose the platform that best meets your specific needs.
VI. Conclusion: Is LegalZoom Worth It?
A. Summarizing the Value of LegalZoom
LegalZoom is an accessible, comprehensive, and user-friendly platform that brings a variety of legal services to the fingertips of individuals and businesses. It offers a cost-effective solution for many who might not have the resources to hire a dedicated lawyer. Its range of services, from business formation to estate planning, caters to a wide array of legal needs.
B. Making an Informed Decision about Using LegalZoom
However, as with any service, whether LegalZoom is the right choice for you depends on your specific circumstances. For more complex legal matters, or for situations where personalized advice is crucial, a traditional lawyer might be a better fit. It's crucial to consider what you need in terms of legal services and to weigh the costs and benefits. LegalZoom is a powerful tool, but it's just one of many options available for legal assistance.
Thank you for reading our comprehensive guide to LegalZoom. We hope this has provided a clearer understanding of what LegalZoom offers and how it can potentially serve your legal needs.